Woodmont's Swim Program
Our Developmental Swim Program is consistent with the American Red Cross "Learn to Swim" instructional program. We have customized the Red Cross program in order to provide the best possible environment for each camper to advance.
Campers are placed in small groups based on comfort and skill levels. Whether working on learning basic skills in shallow water or perfecting challenging deep water techniques, campers will progress through the Woodmont Swim Levels. 
Our Swim Directors and pool staff are certified American Red Cross Lifeguards and Water Safety Instructors. Village Leaders closely monitor the swim progress of each camper in their care.
Recreational swim periods provide opportunities for campers to enjoy water play with their friends, practice their skills, play instructional games and participate in Friday Pool Dancing.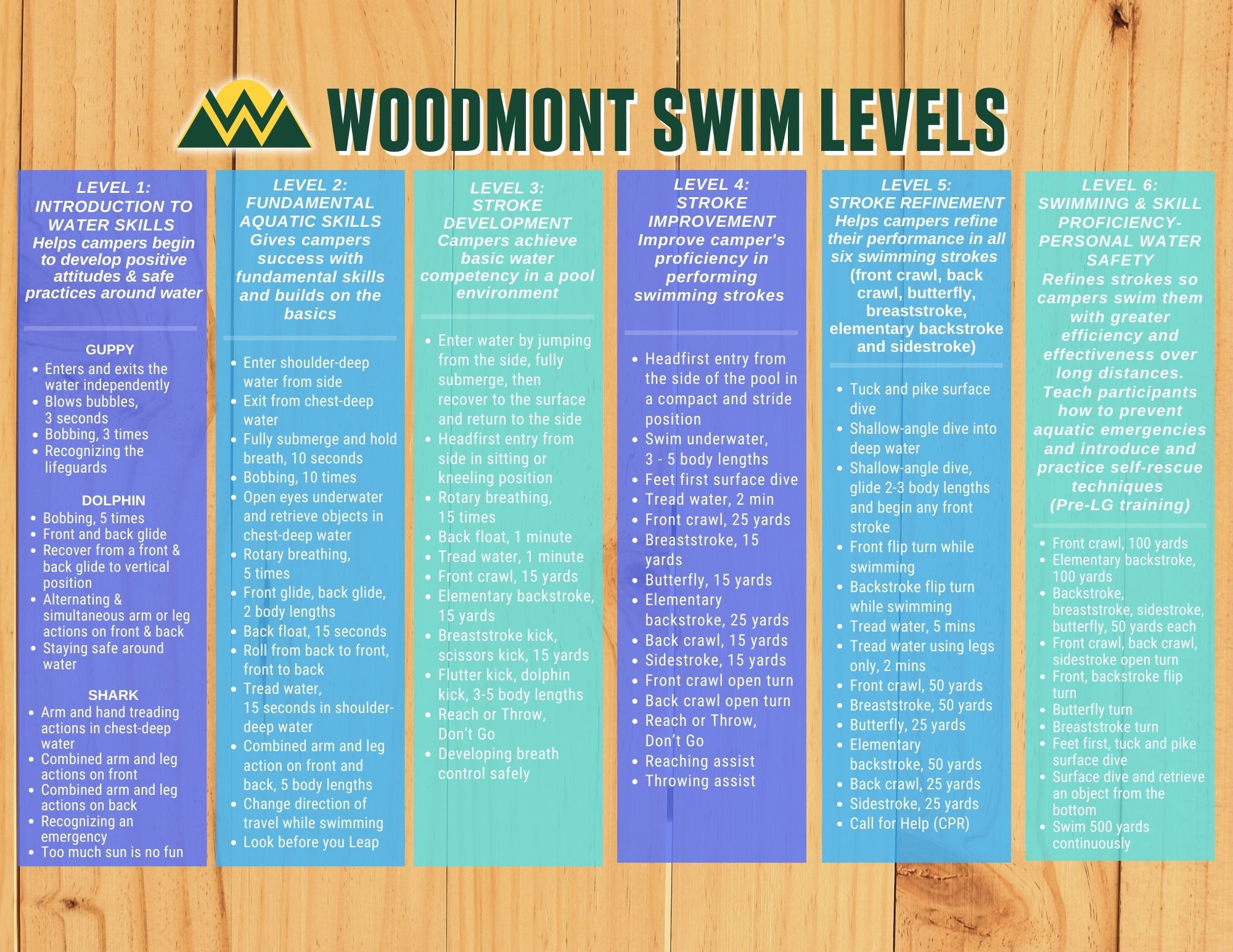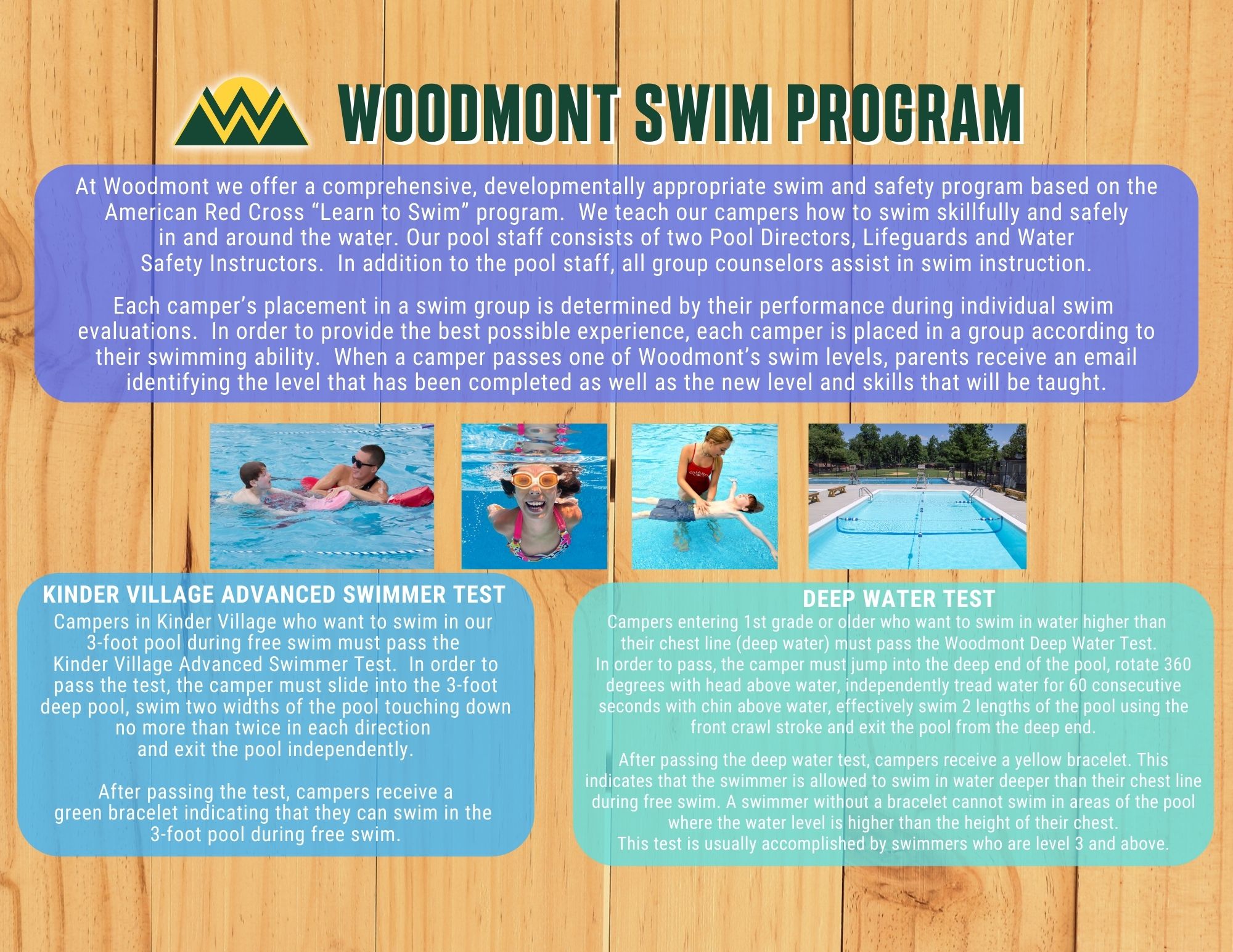 Click below to see a video about Swimming at Woodmont